Mini Grant Program
BRACE-Illinois works with local health departments (LHDs) through the BRACE-IL Mini-Grant Program. This Program funds LHDs to assist them in building their capacity to address the public health effects of climate change. This is done by sharing new information, providing technical support, and facilitating strategic planning sessions on climate change and health, prioritizing the health effects of most concern to their community, selecting strategies to address the prioritized health effects, and developing action plans. BRACE-Illinois currently funds four LHDs.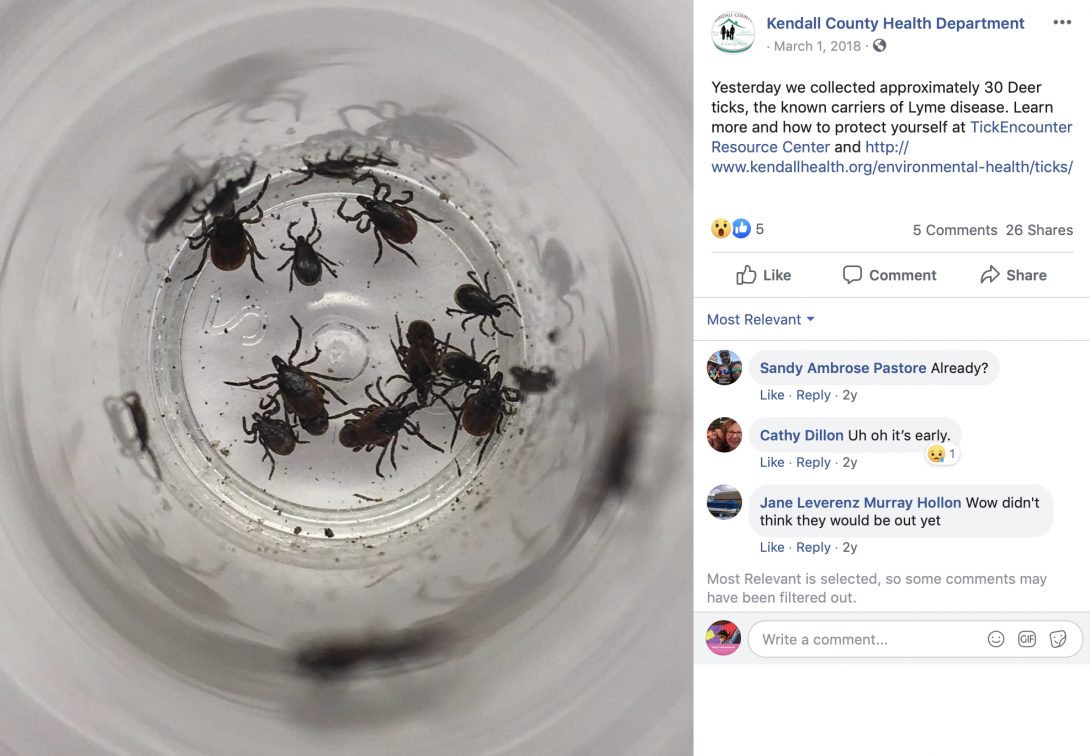 Kendall County Health Department (KCHD) started by focusing on vectorborne diseases, mental health, and respiratory health. With their new knowledge about how the season for diseases spread by ticks is changing and becoming longer because of climate change, KCHD decided to see if there are ticks in forest preserves during warm winter days. Using the mini-grant to perform tick drags, or the collection of ticks, KCHD found a number of ticks in the winter, a time when ticks are not typically found. They decided to seek out and receive funding to test deer ticks for the bacteria that causes Lyme disease. KCHD also developed the KC TICK ID program to offer tick identification services where an individual can submit a picture of a tick for identification and KCHD then provides additional educational information specific to the tick that was identified. They quickly realized that climate change intersects almost all of their programs and activities and started integrating it into much of their work.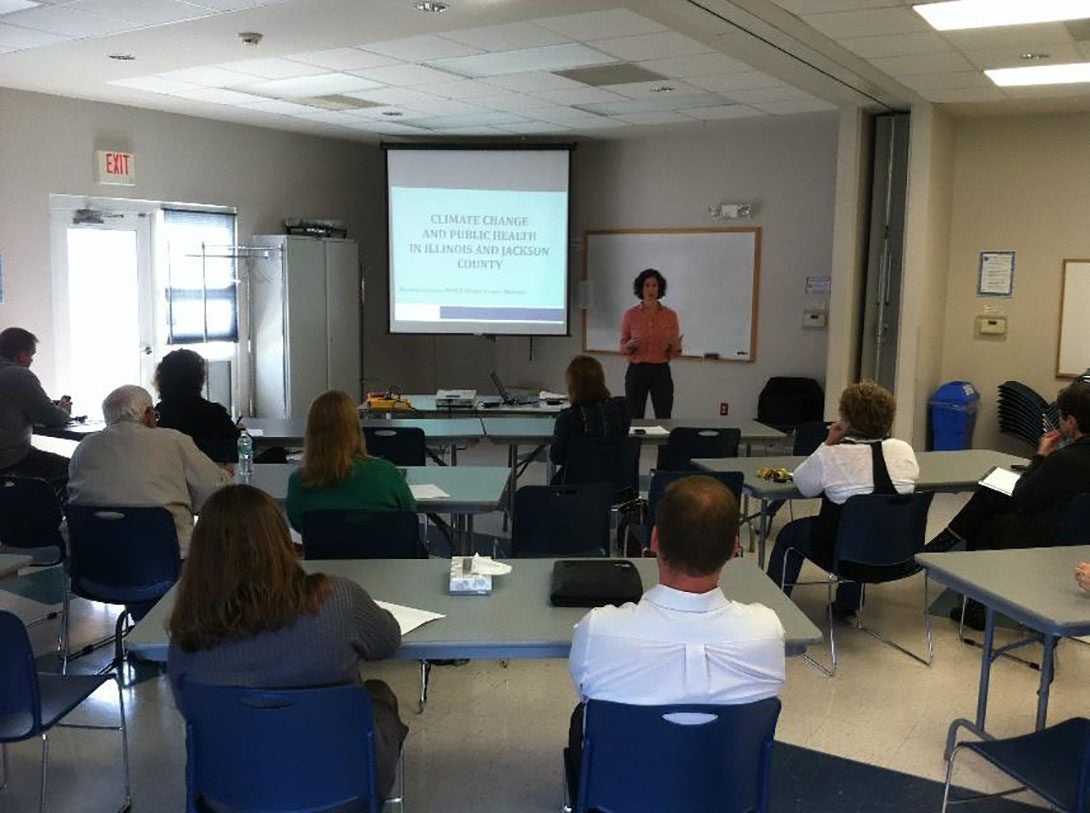 Jackson County Health Department (JCHD) is focusing on respiratory health, mental health, and medical care disruption. Learning that climate-related disasters, like floods, can negatively impact our mental health and children can have higher risk than adults, JCHD wanted to help increase the number of people in their community who can provide mental health first aid to children. Mental health first aid teaches people how to offer initial support until appropriate professional help is received or until the crisis resolves. Using mini-grant funds, they were able to support two JCHD staff members to become certified trainers on the Mental Health First Aid for Youth curriculum.  These staff members have been able to hold eight trainings with 84 participants to date. These participants have been from schools, health department staff, probation officers, rural health, and social work agencies.  Participants are better able to identify mental health issues in children and are trained to intervene and provide referrals in order to prevent mental health crisis incidents.
Whiteside County Health Department (WCHD) is focusing on vectorborne diseases, respiratory health, and mental health. Learning that climate change is worsening air quality and can exacerbate and trigger asthma and other chronic respiratory diseases, they quickly connected their climate change work with their Asthma Program and their clinical work. They brought together their BRACE-IL Mini-Grant workgroup with their Asthma Program and clinic to discuss how climate change can impact those living with chronic respiratory diseases and what providers at their clinic or as part of the Asthma program can do and say when seeing a patient.